Home
Elton Rose Gold Cuff Bracelet in Dichroic Glass
Kendra Scott
Elton Rose Gold Cuff Bracelet in Dichroic Glass
From Kendra Scott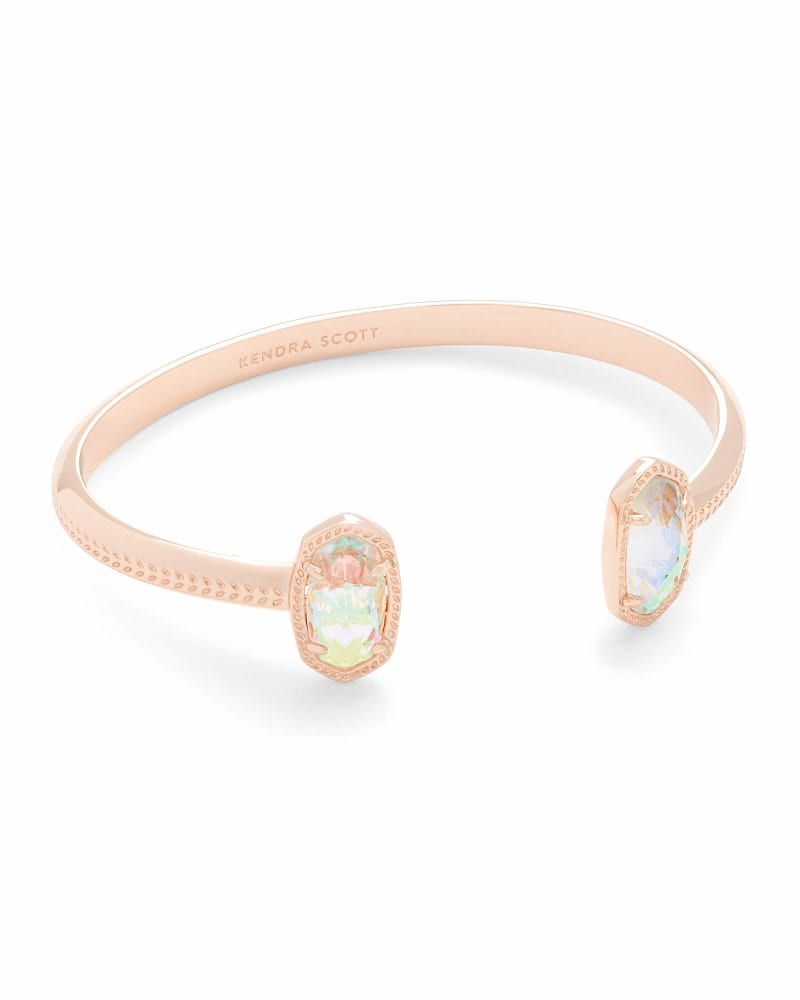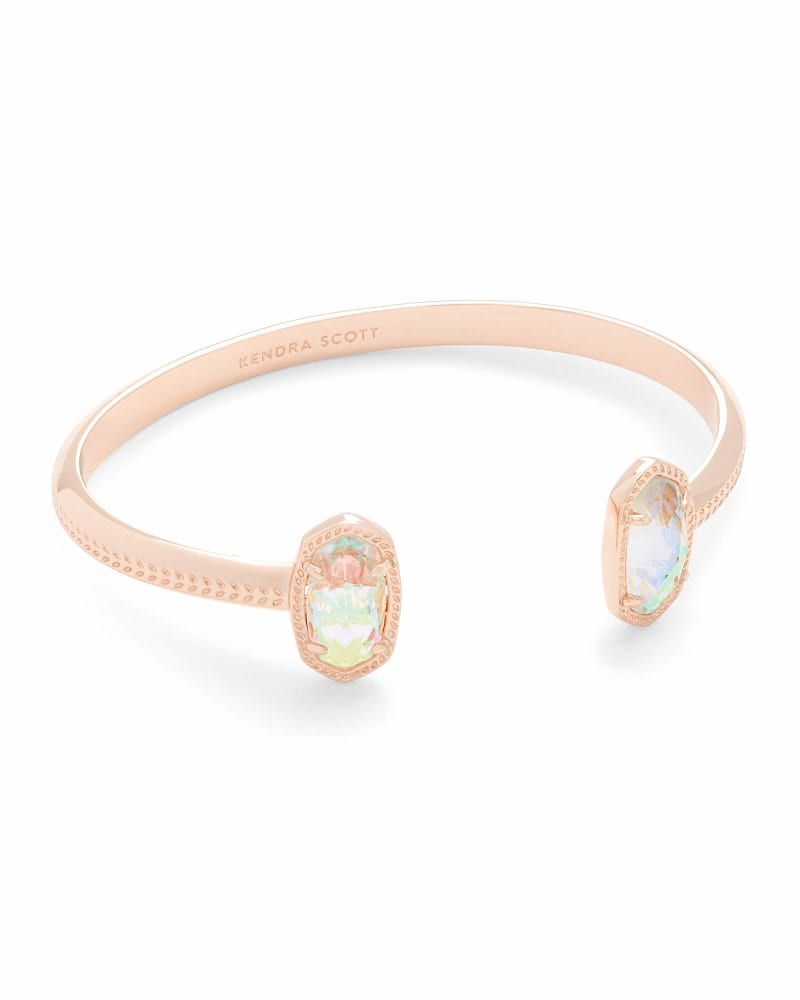 Kendra Scott
Elton Rose Gold Cuff Bracelet in Dichroic Glass
From Kendra Scott
*Product information may vary - to confirm product availability, pricing, shipping and return information please contact Kendra Scott
A dainty pinch cuff bookended with our signature oval stones, the Elton Rose Gold Cuff Bracelet in Dichroic Glass is a stack staple. This beautifully designed rose gold cuff bracelet is guaranteed to turn heads every time you wear it. No matter the size of your wrist, our Elton Cuff Bracelet is sure to fit you and your style.
• Metal: 14k Rose Gold Plated Over Brass
• Size: 0.63"L x 0.38"W
• Open, adjustable
• Material: Dichroic Glass
Material Highlight: Layered Dichroic Glass
Prismatic tones come to life when we layer our best-selling Dichroic Glass under our favorite genuine stones. This technique creates a dazzling effect that adds iridescence to this season's color palette.