Home
Fly Away East West Burlap Tote
Brighton
Fly Away East West Burlap Tote
From Brighton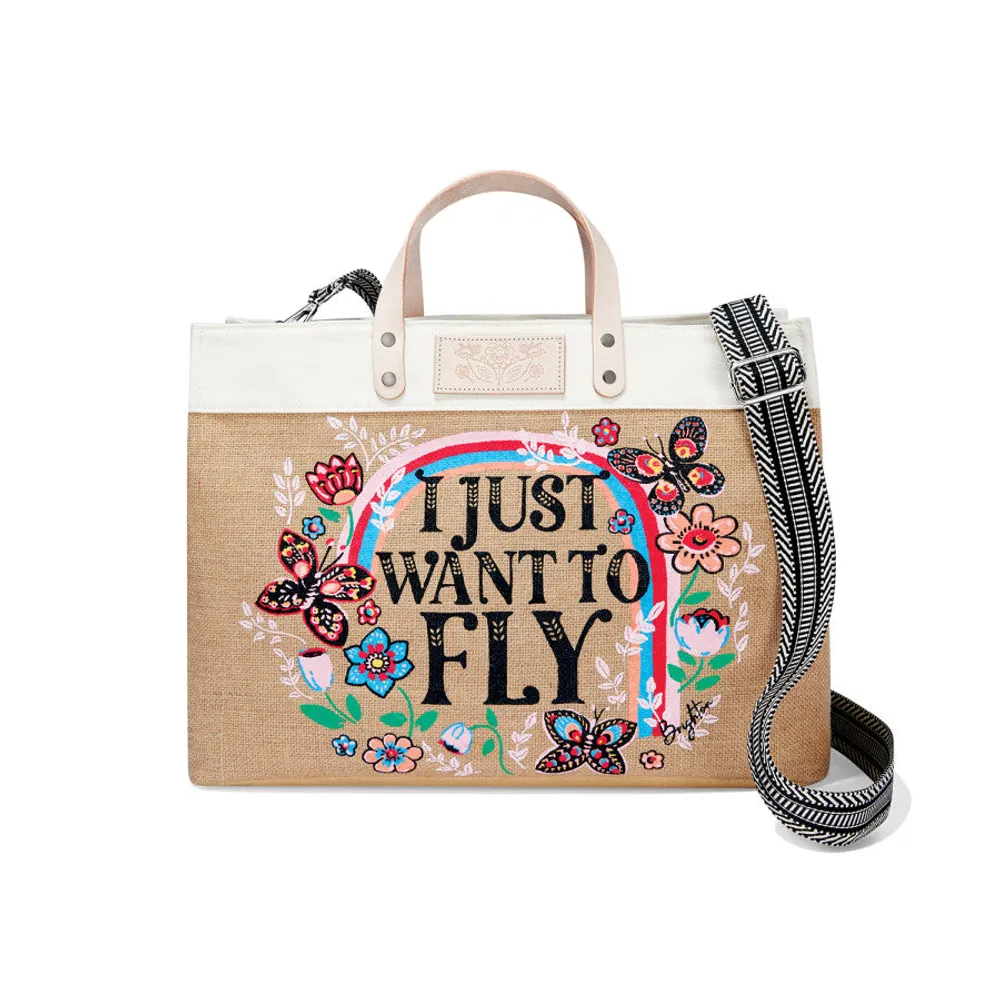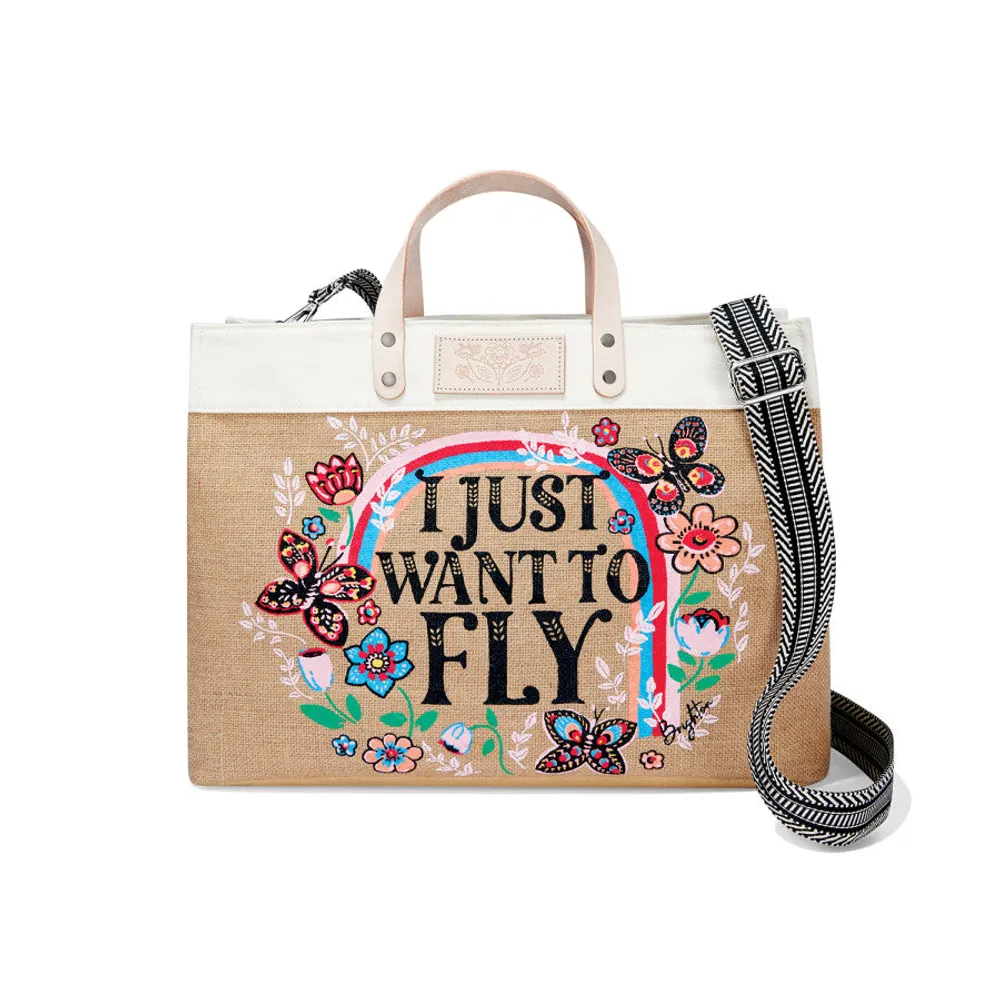 Brighton
Fly Away East West Burlap Tote
From Brighton
*Product information may vary - to confirm product availability, pricing, shipping and return information please contact Brighton
This perfect carryall features hand-drawn artwork with a rainbow and butterflies to make your spirits soar, plus a removable crosssbody strap for hands-free ease. To preserve the beauty of our leathers, we offer , which we recommend. For fabric bags, use a warm damp cloth to remove debris.
Depth: 6"
Exterior Material: Jute, Canvas, Leather
Height: 12"
Interior Pockets: 1
Strap: 4" and 15" - 27" Detachable
Width: 16 1/4"